FREE Trial Piano Lesson Online from my Mercer Island Studio
♪ Do you or your child feel frustrated due to the Coronavirus craziness these days?
♪ Do you have any reservation for signing up online piano lessons for you or your child?
♪ Do you want to play something rewarding for your soul, mind, and body which helps you to excel in school curriculum and gives you happiness?
Hello, I am offering one FREE online piano lesson trial for students of all levels. No obligations.
You can easily start piano lesson online in your living room while you are stuck inside during the stay-at-home period.
ONLINE = Coronavirus FREE.
Are you looking for a fun, musical education experience? Please contact me with any questions for details and to schedule your FREE trial lesson.
Here at my Piano Studio on Mercer Island, WA, my students enjoy my piano lessons and enjoy performing piano. It's my joy serving and helping others.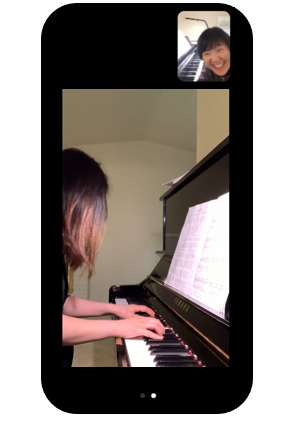 How may I help you?
Please email Emiko today ehori@outlook.com

Thank you and Welcome!
Emiko Hori
Mercer Island, WA 98040

piano lesson Mercer Island Seattle area studio 98040 Bellevue piano instructor Japanese piano teacher Emiko Hori is a piano teacher in Mercer Island, WA. Piano lesson is conveniently located near Bellevue, Seattle, Issaquah, Factoria for piano lesson. Emiko is a Japanese piano teacher in Mercer Island, WA. online piano lesson